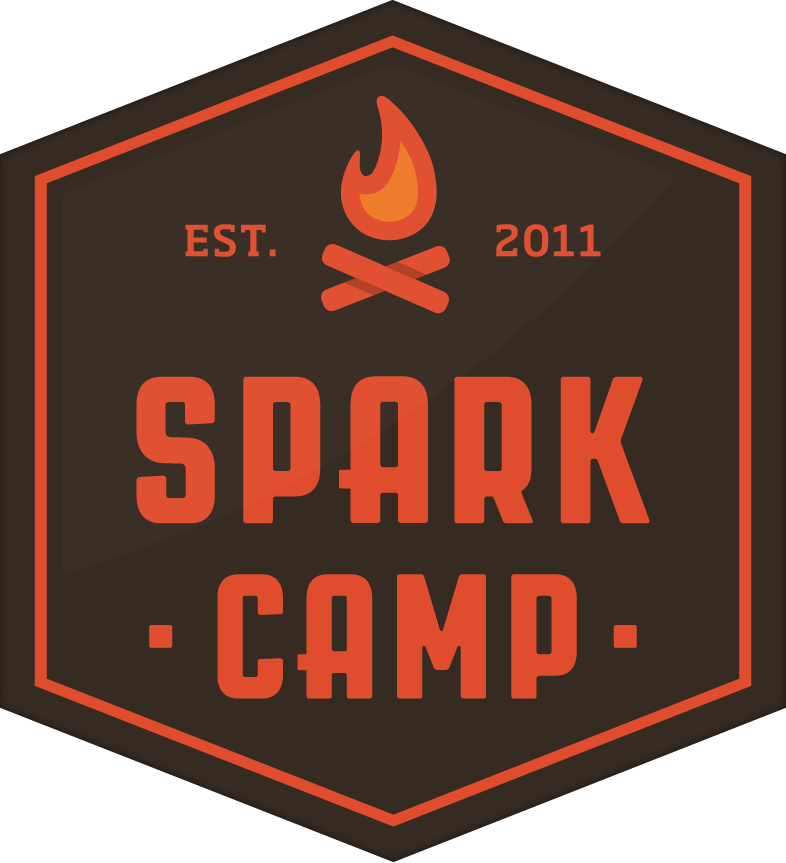 About Spark Camp
Spark Camp is a next-generation convener which Fast Company called "the ultimate summer camp for influencers" (that actually happens year round). We engineer productive collisions of talented people to tackle provocative questions, develop meaningful relationships and lead ideas into action. We facilitate important conversations that propel society forward. We challenge convention. We value intimacy. We have fun. And we form an enduring and diverse network of innovative thinkers set on bringing about positive change in their worlds.
Our Next Gathering: Late Spring 2015
Spark Camp :: Giving
The changing dynamics of giving — philanthropy, charity and fundraising — are the focus of our upcoming Camp. We plan to invite agents of foundations large and small; founders and makers of platforms for giving; philanthropists of many kinds, including venture and corporate philanthropists; fundraisers for nonprofits, political campaigns and other causes; scholars who've studied the science of giving; up-and-coming Millennial changemakers; and experienced hands with a grounding in trends and systems of philanthropy. If you or someone you know are interested in joining, please complete the nomination form.
Nomination Form
Mastering the Art of Sparking Connections
Three years (and seven camps and summits) after we set out to rethink in-person events, we've put pen to paper and laid out some of the lessons we've learned. In that time we've seen growth in the number and scope of gatherings. We're sharing this widely so that other conveners big and small, across all industries, will share their own lessons and reflections. We believe in collaboration and we know that expanding our personal and professional networks with diverse voices will beget a more enlightened, enlivened and inspired society.
Read it now
Apply to Become a Camper
If our upcoming Spark Camp on the future of giving doesn't match your interests and expertise, you can nominate yourself for a future gathering. We believe strongly in the power of bringing together unusual suspects, which is why we're always searching for smart, engaging people. We look for a basic quality in all potential campers. We call it the "sparkle quotient," and to us that's defined by curiosity, humility and generosity. If you or someone you know isn't right for our upcoming cohort but would be great for a future one, please let us know. We hold Spark Camps, Summits, Workshops and other events throughout the year in different locations on a number of topics.
Suggest an invitee
Connections

Our diverse, carefully chosen network of luminaries inside and outside of the media industry forge invaluable relationships over the course of the weekend.

Ideas

At its essence, Spark Camp is about producing great ideas. Although Campers often come together to discuss problems, they emerge with solutions.

Knowledge

Because of the candid, intimate nature of the weekend, Campers share detailed, practical knowledge gleaned from their experiences in many different industries.

Experiences

Spark Camp is designed to be a memorable experience. Not only do Campers share stories with one another, the event itself becomes a lasting memory.

Tools

Every Spark Camp includes time for Campers to share useful tools with one another, cited by many guests as one of the most valuable parts of the weekend.